About us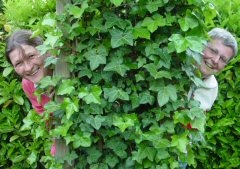 In 1993 seven mothers with children at the 'Vrije School Mareland' in Leiden made dolls and season-table figures for the annual fair. A Leiden shopkeeper invited the group of mothers to sell their season-table figures in his shop. Unfortunately, the shop left Leiden after five months but sales went well. Two mothers were left, Monique de Bruijn and Heleen Janssen. They decided to continue the business in another shop and went to the Chamber of Commerce to make things official.
This was the beginning of 'Hompeltje and Pompeltje'. Ever since the line of dolls and especially season-table figures has been extended. However, we remain loyal to our original starting points:
We only make sun-child dolls with bodies of tricot, stuffed with sheep's wool dressed with cotton, velours, flannel or wool.
Our season-table figures are made for a season-table at school or in the living-room. A season-table is a table decorated with flannel cloth on which the seasons are presented. In this way a child will get involved in the changes in nature. In the choice of figures which we make, we pay attention to there being a link with a season or anniversary or not.
We do not wish to be intermediaries in the sale of all the do-it-yourself-sets which are in the market. We select them according to our own taste and style. There are good mail-office companies where as a private person you can buy almost anything.
We pay as much attention as possible to the making of our dolls and figures because we think it is important to carefully finish anything we make.